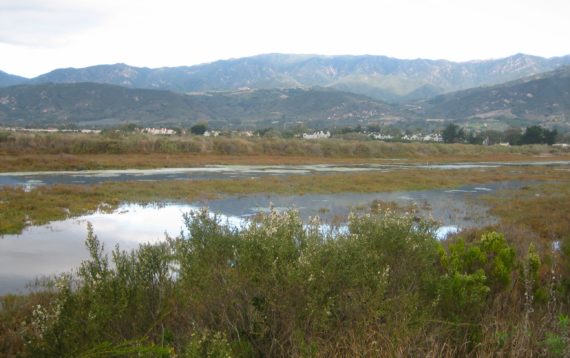 Request for Proposals open for two Programs: Work Plan and Community Wetland Restoration Grant Program
01/16/2019 —
The Wetlands Recovery Project (WRP) is announcing a Request for Proposals (RFP) for adding projects to the WRP Work Plan. The Work Plan is a list of high priority projects that will accomplish the Goals and Objectives of the WRP's Regional Strategy 2018. Examples of projects that the WRP is interested in pursuing include but are not limited to: restoration of urban (tidal and non-tidal) wetlands and waterways, enhancing existing/restoring transition zones, dune restoration, urban greening, living shorelines, and fish passage enhancement. Generally, projects that benefit and improve coastal systems and watersheds in Southern California will be considered. Work Plan projects have the advantage of being evaluated by multiple funding and permitting agencies at the same time, and these agencies provide project proponents with meaningful and insightful feedback before they submit an application for funding or regulatory approval.  Applications are due by February 28, 2019.  Visit the Marsh Adaptation Planning Tool (MAPT) to apply.
The Community Wetland Restoration Grant Program (CWRGP) is announcing a Request for Proposals (RFP) for project proposals for the 2019-2020 Program. The Program provides grants of $20,000 to $30,000 for community-based restoration projects in coastal wetlands and watersheds in the southern California region. The purpose of the CWRGP is to further the goals of the Wetland Recovery Project's (WRP) Regional Strategy 2018; build local capacity to plan and implement wetland restoration projects; promote community involvement in wetland restoration activities; and foster education about wetland ecosystems. The Program information, application guidelines, and application template are posted on the WRP's website under the Community Wetland Restoration Grants Program section of the website. Proposals should represent projects that are ready to implement upon acceptance. A proposed project should have clearly defined goals and outcomes that can be achieved on the order of a year. The proposal due date for the 2019 Community Wetland Restoration Grant Program is February 15, 2019.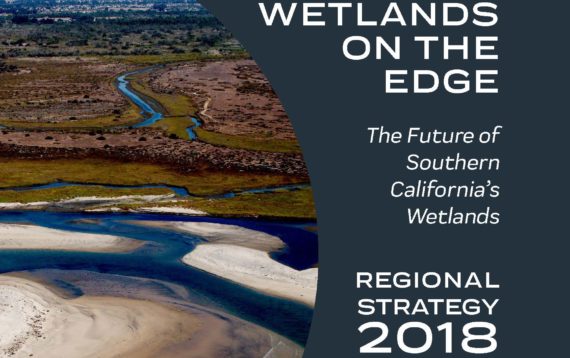 Regional Strategy 2018
10/05/2018 —
The Regional Strategy 2018 will guide wetland restoration for the WRP over the next few decades using scientifically-based, quantitative objectives that will improve wetland resilience to climate change and other stressors. These objectives will help guide all levels of stakeholders in the wetlands community from resource agencies to funders to restoration practitioners in designing projects, reviewing project proposals, and making funding decisions. See the press release here. To access the Regional Strategy 2018 and associated maps and tools, visit our Marsh Adaptation Planning Tool.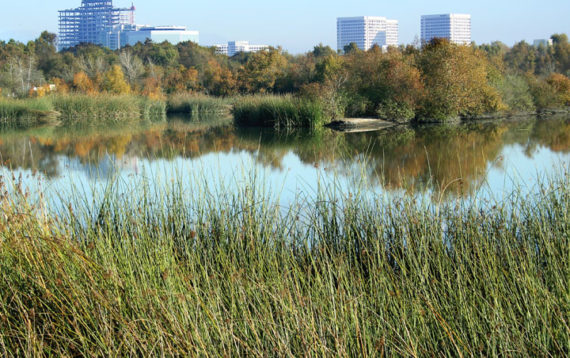 Assessment of Sea Level Rise Vulnerability for Southern California Coastal Estuaries
12/19/2017 —
A recent study by Doughty et al. 2016 sought to improve regional predictions of the impacts of sea-level rise (SLR) to coastal wetlands in Southern California. The authors developed a rule-based model that incorporated topography, sediment accretion rates, tidal inlet dynamics and plant response to future sea-level rise scenarios. The model was applied to 100 wetlands along the Southern California coast. Study findings predict that if wetlands are not able to migrate upland, the region will lose up to 12% of marsh habitat with a 24-inch SLR (by 2050) and a 48% loss of marsh habitat with a 63-inch SLR (by 2100). View report
View study webinar
Projects Map